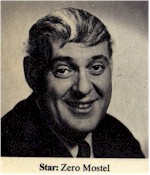 I haven't made a list in awhile, and after reading a good one at
Kate and Neil's
, I thought I'd have a go.
Things that ought not to go together, but often do.
Socks, sandals
Brown, black
Red, pink
Heavy wind, nest of tiny helpless baby birds
Knives, my clumsy hands
Wiggly little boys, stinky diapers, poor innocent saintly yet beautiful mother hands
Any manner of children's sticker, any manner of hard surface
Children, any manner of writing utensil
Guns, alcohol
Refrigerator depths, tupperware full of leftovers
Vampires, adolescents
Bald heads, bad combovers
Milk, my kitchen floor
Good song, na na lyrics
Help me out here. I'm sure you know of some.